I'm a huge reader, and generally despise video or audio tutorials. But something about burnout has made words blur across pages and videos make my eyes ache. Podcasts, with their slower cadence and bite-sized segments, have become a life-line for me. Plus, they're free. Here's a few of my favourites these days: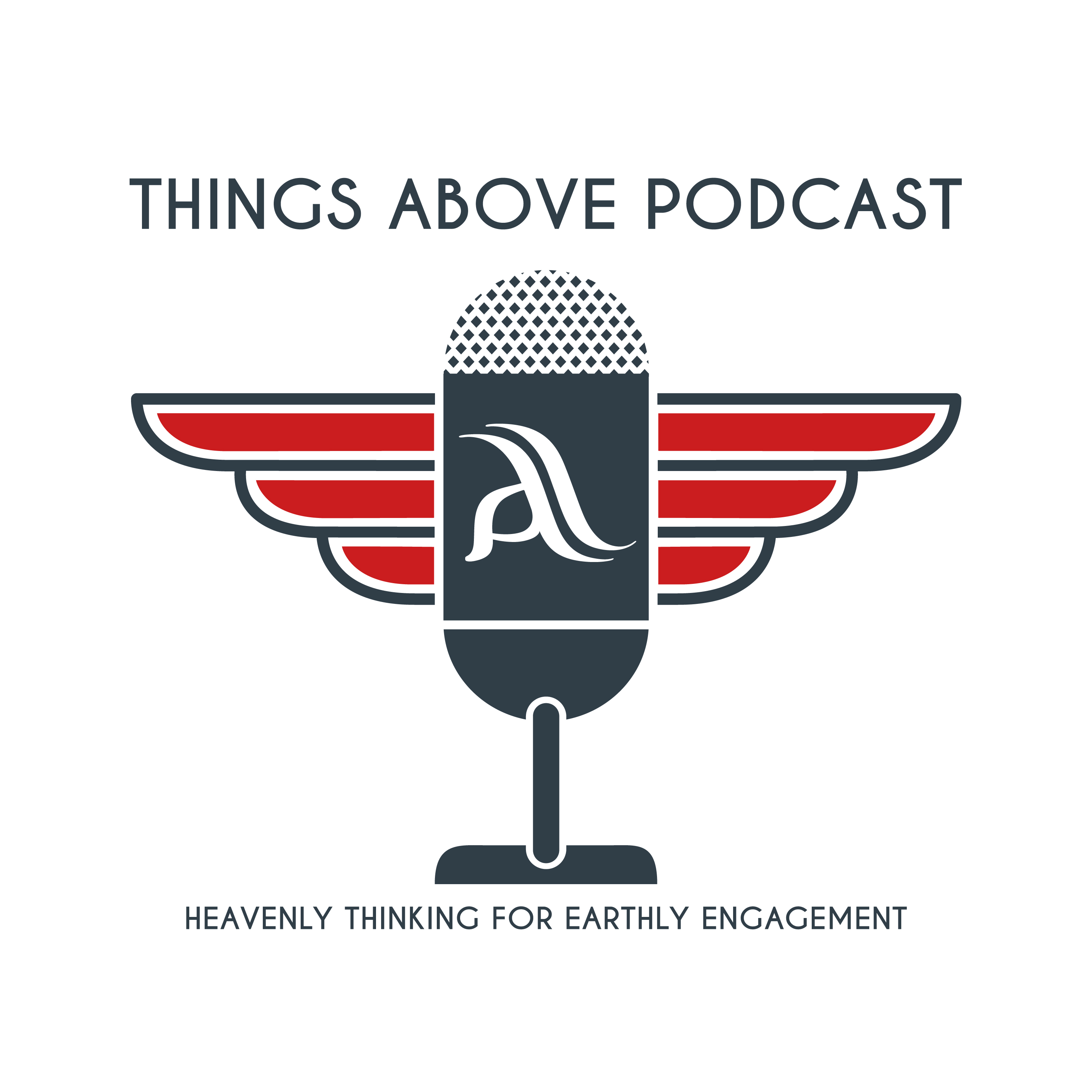 by James Bryan Smith
"Micronutrients for the soul," is what he calls it – a podcast designed to help us reset our minds to focus on the truths of Christ.  In his gentle, persuasive way Smith unpacks some of the lies we believe about ourselves and replaces them with God's truth.  His passion is to disciple believers, leading them to fruitful and intimate lives in Jesus, and this podcast is the perfect 10-15 minute focus on "Things Above". 
Emily's an author and spiritual director, and she's someone whose name often comes up in the various conversations, podcasts and authors I read and listen to.  So it shouldn't have surprised me when a good friend recommended her.  She takes inspiration from daily life and works them into short, weekly contemplations on life and the Bible and God.  She's recently released a book with the same name, battling decision fatigue with gentle, godly wisdom. Not every podcast has inspired me, but many do and I often find myself chewing on her words later on in the week and leaning into The Next Right Thing.
by Jesuits in Britain
Okay, this isn't a typical podcast, but for all you contemplatives out there, you're going to love this resource! It's an online, daily audio devotional put out by the Jesuits. They start with a musical selection to help focus you (varying from choral to African to contemporary – you're guaranteed to love some and hate some!), followed by a Scripture reading in an awesome British accent, then some questions for you to think on and consider relating to said Scripture. They follow it with a re-reading of Scripture, a little more music for contemplation and close it with a benediction. It's perfect for on your daily commute, or to take a brief Sabbath moment in the middle of your day.
by Andy Stanley
And now for something completely different… While I'm mostly drawn to the contemplative podcasts that help me slow down and reflect, there's a few podcasts I go to for a bit more energy.
There's nothing slow or contemplative about Andy Stanley. He's one of those high-energy leaders who is almost tripping over his words with passion that makes him long for you to get it.
But he does this in bite-size peices, which is perhaps why I lean into him when I'm feeling too overwhelmed to go too deep.  Your Move is a podcast series targeting those who feel stuck, or need to start over, or have decisions to make.
with Carey Nieuwhof
I've added and removed this podcast out of my list dozens of times.  The thing is, I'm drawn to Carey because of who he is more than what he does.  He's a leadership guru, and to be honest, I'm not exactly leading much these days.  Most of what he talks about only applies in distant or obscure ways if at all.  But I keep coming back to him because he, too, has been through burnout and is open and transparent about his experience, and it comes up regularly in his talks.  Today he's a high caliber pastor, speaker, author and leader, and I just find that tremendously inspiring.
Knowing there is an "after" to burnout, watching him (from a distance), thrive, knowing there's a way forward that doesn't bring me back to burnout is kind of huge.  Burnout regularly comes up as part of his conversations, and I find I just drink that up.  Plus, he's an interesting guy.  So maybe you'll be inspired by him, too. And even if you're not a fan of his podcast, the section on burnout in his book, Didn't See it Coming is well worth a read.